QYT NAO brake pads use a combination of synthetic glass fibres, aramid fibres and natural organic fibres as the main reinforcing ingredients. Braking performance for each car make and model is further fine-tuned by adding organic or inorganic modifiers.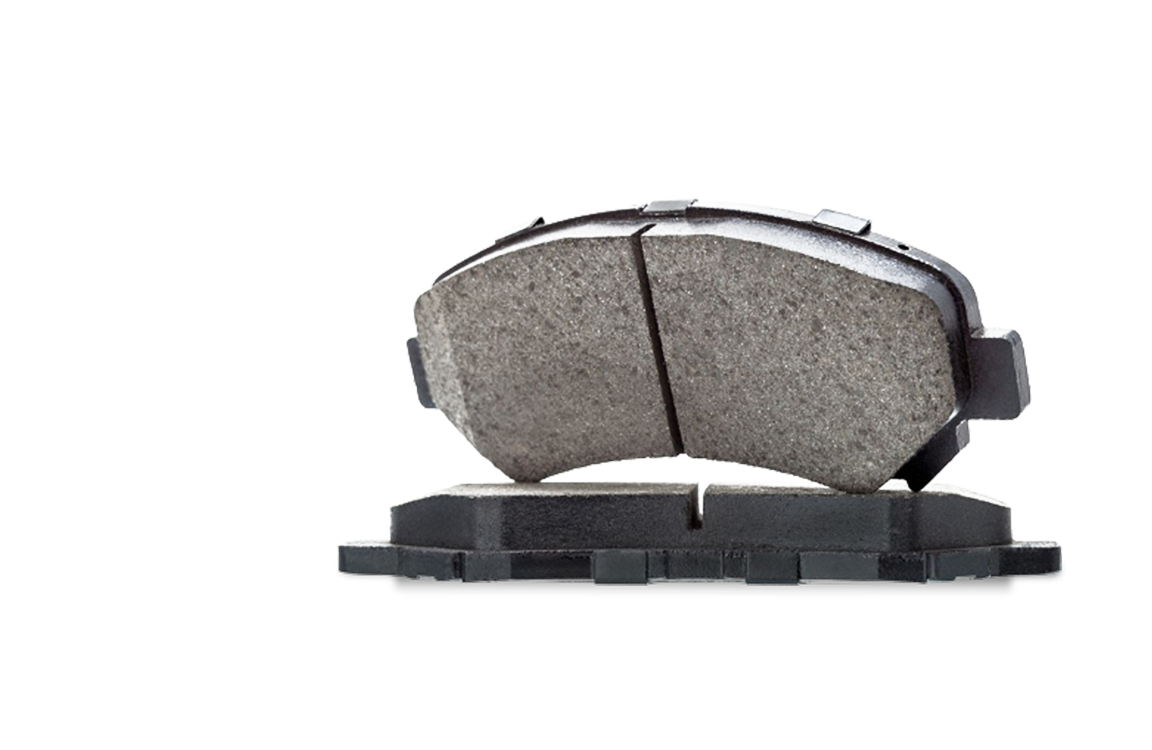 Spotlight Features and Benefits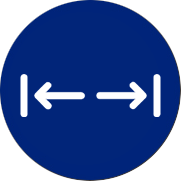 Braking Distance
In all conditions the shortest road braking distance.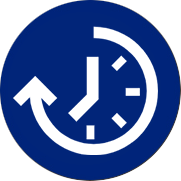 Brief Run-In Period
Brief run-in period, provide consistent braking effect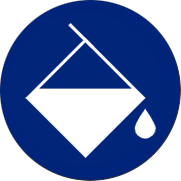 Resistance To Fade
0-550 ℃, High resistance to fading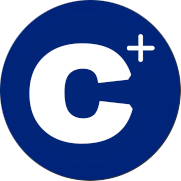 High Carbon Formula
High carbon formula minimizes vibration and noise, maximizes performance and improves driving comfort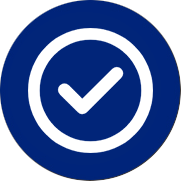 Reduce Risk
Low dust and less dust, anti-corrosion and anti rust, no damage to the disc
Maintain A Stable Friction Coefficient
Maintaining a stable friction coefficient is the key to our uncompromising safety performance. The stable braking effect can bring you consistent handling and comfortable driving experience in any conditions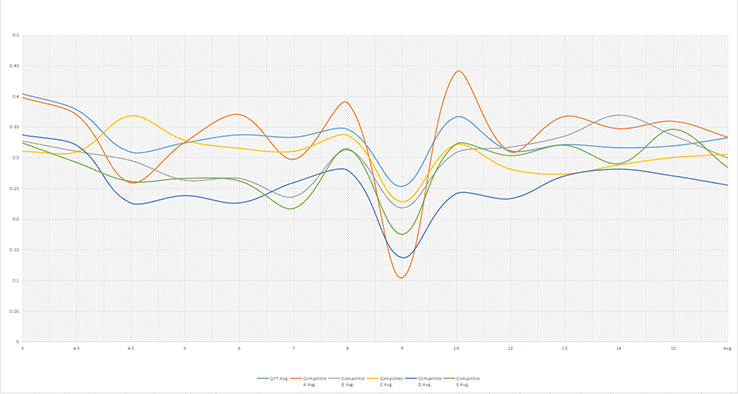 AK master test data of friction coefficient between QYT and other brand companies (Including domestic top brands) (after 1 and 2 running in tests)
You will find that the fluctuation of friction coefficient of QYT brake pad is the smallest, which is the best embodiment of stability. When you take your family and friends out for a picnic at the weekend and drive on the roads of hills & Steel declines, continuous downhill and turning are the biggest tests for the brake pads. The brake pad temperature is rising and the friction coefficient is constantly decreasing,Oh,What a dangerous situation!( Scenario 9 decay: measure whether the coefficient of the brake pad can be maintained at high temperature)QYT high carbon formula The specific heat capacity is increased to make the brake pads easier to absorb and dissipate heat. It improves the heat recession resistance, more high temperature resistance and improves the service life of the brake pad. Minimize ash falling and vibration, brake without damaging the disc, more stable and environment-friendly. It can be seen that the stable and consistent brake pads enable you to face it calmly under any complex road conditions and bring a safe and comfortable driving experience.
Stopping Distance
Different road conditions appear in every trip.freeway,country,Urban commuter,Intercity,even to the Hills&Steep Declines,And every safe and stable braking make everyone at the ease.So,the stability of brake pads is very important. The brake pad with stable friction coefficient can bring predictable braking distance, so that we can face it calmly every time we brake.
Pedal Feel
Ever driven a car with sensitive brake pedal feel?One second you needto touch the pedal, and the next second seat belt tightens your body. This braking effect will certainly bring you an uncomfortable driving experience. Obviously, the more sensitive the brake pedal is, the more comfortable it is.
Braking is a process, when you gently press the brake pedal, and then the vehicle stops slowly within a predictable distance. This feeling must make you full of confidence in QYT brake pads The stable friction coefficient of QYT brake pad is such a predictable guarantee.
Noise
Brake noise can be disturbing. It will greatly reduce your driving pleasure, even disturb your driving, and make people feel that there is something wrong with your brakes. Like the NAO brake pads on the market, QYT Nao brake pads have no noise during braking. What is more outstanding is our unique organic material formula, which really achieves low dust and less powder, reduces ash falling, and is more environmentally friendly and comfortable.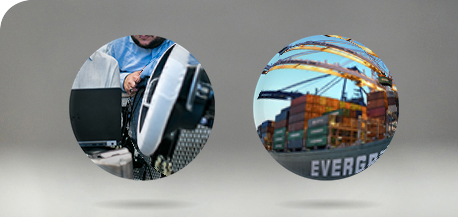 Member Center
Here you can check your order, logistics, production status and more services.